One of my friends who wrote a book asked me to go to Barnes and Noble, find his book, and take photos of it so that he could put them on his Instagram profile.  I didn't think I was going to find it unless I went to the big one at Union Square, and I did. It was the first time in over a year that I went to that area.
You can read his book if you want, it's about business.  His family really knows about businesses because they own hundreds. The book is in Spanish. My friend is a Shark in the Spanish version of Shark Tank, which by the way I have never been able to watch in the U.S. for copyright reasons.
I bought the book today, he said he will sign it the next time they visit New York, and when I read it I will tell you how it was.  It has many good reviews.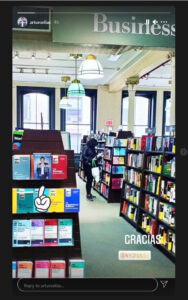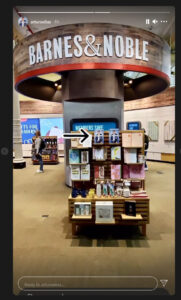 I took more photos but he chose only those two.

He posted those photos under his profile photo as a "story.".
This is a YouTube video about his Shark Tank program.